Pet Memorials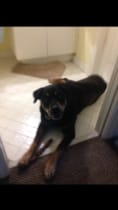 Bandit
Bandit, daddy will always love you!!!
Show All
Testimonials
Tina Olivieri, DVM
Dear Dr. Tina,
Yesterday was the worst day of my life, other then the lose of my father. The second I saw you and your kindness and compassion, I knew you were the right person to be with when I had to say goodbye to my Lucky who was 15.
Thank you for getting me through such an emotional time.
I have the utmost respect for you. Laurel
Show All